The sociable and relaxed 2 AA Rosette 1919 Restaurant in Malvern Hills has seen a new lease of life with the arrival of Head Chef Rob Mason. 
Having worked his way up the ranks in some of the UK's most innovative establishments, Rob now brings his own flair to the hotel's destination restaurant. 
Rob was part of the team that acquired a Michelin star at Peel's Restaurant at Hampton Manor, and he brings this experience and passion to his new role, focusing on letting good quality, seasonal ingredients do the talking. Pickling and fermenting to preserve food are a big part of Rob's cooking style, using the nature around him to enhance classic, local flavours.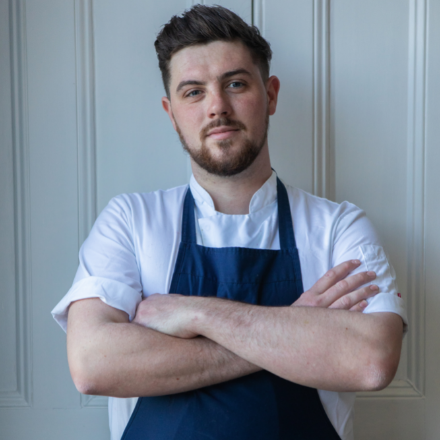 At just 28 years of age, Rob leads a young team ready to add a modern twist on dishes and create truly delicious food. "It's all about the ingredients," Rob explains. "Taking the best produce you can find and letting it do the talking. I want to bring 1919 Restaurant to the next level – a place guests want to return to again and again because the menu inspires them."
To know more about our new head chef, visit this article on the boutiquehotelier.com website: https://www.boutiquehotelier.com/the-cottage-in-the-wood-welcomes-new-general-manager-and-head-chef/. 
We've also been featured on the designinsiderlive.com website's Boutique Hotel Series! Click here to view the article.