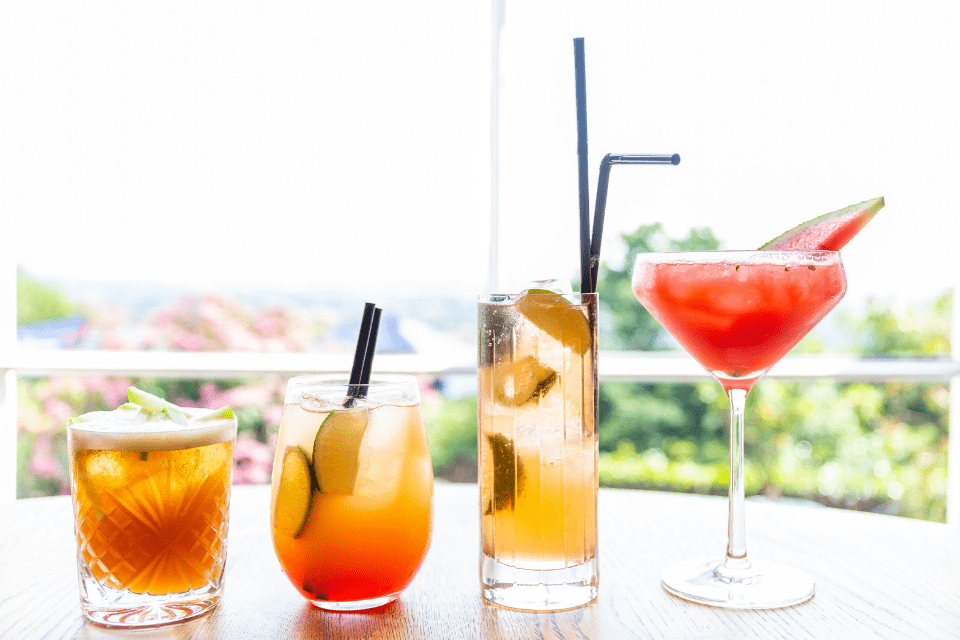 With 2018 looking likely to be the UK's hottest summer on record, we're making it thirst-quenchingly easy to stay hydrated around the clock with our new mouth-watering Sunrisers & Sundowners cocktail list.
Our new mixologist, Andrei Crisan, blends flavour and innovation for the ultimate collection of summer drinks, each available either with or without alcohol and made to order.
Keep it composed with an energy boosting virgin cocktail to start the day, overlooking the sweeping scenery of the Cotswolds out on the terrace. In the evenings add an alcoholic twist to see in the sunset and help you unwind.
Bursting with fresh and local produce, there is something to satisfy each and every taste bud, giving you a choice of fruity flavours in such concoctions as the Gunners lime and ginger infused zesty mix, or the Watermelon Smash, every bit as refreshing as it sounds. If you prefer to make it caffeinated, opt for the Iced Latte which uses Cotteswold Dairy's milk steamed into a deliciously thick foam, shaken with that all-important double espresso shot. Alternatively, keep it quintessential with a Wimbledon classic glass of Pimms – you can't go wrong!
Tantalise your taste buds in more ways than one by pairing your drinks with a delectable dish from our lunch menu, served from 12-2.30pm, or the dinner menu, served from 7-9pm daily. Book a table here.