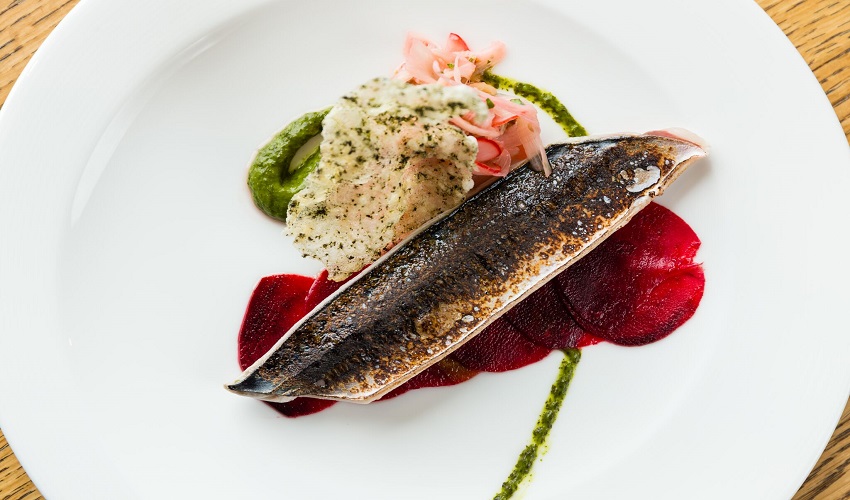 Our newly-launched lunch menu has arrived at 1919, offering fresh, locally-sourced dishes perfect for friends catching up, busy people on a lunch break or colleagues conducting a meeting.
Changing frequently to both take advantage of seasonality, and deliver fresh and exciting flavours the café menu offers sumptuous dishes with great flavour.
Visit during the next few weeks to try our current 'guest dish', a juicy venison burger & triple cooked chips, made from hand-minced venison, smoked bacon, red cabbage onion slaw, tomato, Emmental cheese, brioche bun and beetroot ketchup.
Traditional sandwich choices include the humble fish finger sandwich, elevated with freshly-caught breaded Cornish hake and homemade tartare sauce on granary & rye bread, or classic The Cottage club sandwich, featuring a three-tiered toasted tower of chicken, bacon, lettuce, tomato and mayonnaise, both served with exquisitely crunchy triple-cooked chips.
Both the hearty butternut squash risotto with charred spring onions, roasted sprouts and crispy kale, and The Cottage salad with goats' cheese, pink grapefruit, heritage beetroot, pomegranate & pine nut dressing, offer lighter, more vegetable-centric meals celebrating fresh produce, perfectly accompanied by honey roasted heritage carrots, or rainbow chard garnished with garlic and lemon.
Those with a sweet tooth can finish off the meal by indulging in desserts such as tonka bean panna cotta served with charred mango, mango sorbet and honeycomb, or dulce de leche mousse with malt pearl barley ice cream, popcorn, chocolate jelly, and toasted banana & pecan bread.
The cottage café menu is available from 12-2:30pm Monday-Saturday, with mains starting at £9 and desserts starting at £6 – soon to be available all day – watch this space!
Discover the full menu here or book a table for lunch by calling 01684 588860.