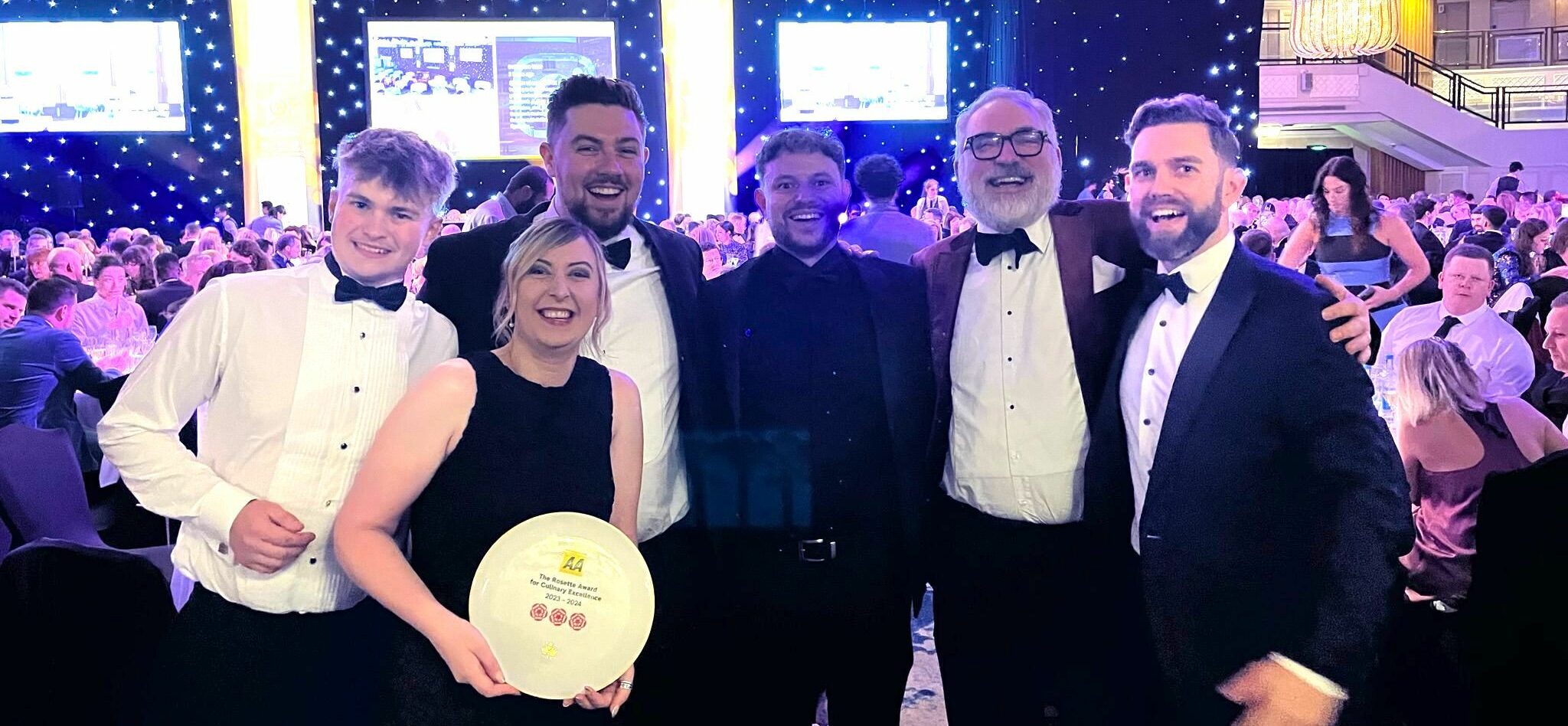 The Cottage in the Wood Malvern's 1919 Restaurant has been awarded the prestigious accolade of 3-AA Rosettes.
The AA Rosette Awards are widely regarded as a mark of culinary excellence in the UK, with each rosette symbolising the highest levels of culinary creativity, skill, and innovation. To achieve the remarkable milestone of 3-AA Rosettes reflects 1919 Restaurant's consistent pursuit of gastronomic innovation.
Under the visionary leadership of Head Chef Rob Mason, 1919 Restaurant has consistently pushed the boundaries of culinary artistry, sourcing the finest local ingredients and crafting them into exceptional dishes and experiences. The restaurant's commitment to seasonality, sustainability, and creating memorable flavours has resonated with diners and critics alike.
The Cottage in the Wood Malvern is finalist for three awards this year, including Independent Hotel of the Year at the Independent Hotel Show, The Taste of Worcestershire Award at the Visit Worcestershire Awards, and Head Chef Rob is also a finalist for a Hotel Catey as Hotel Restaurant Chef of the Year.
Nick Davies, Owner of The Cottage in the Wood Malvern said: "We are thrilled to receive this esteemed recognition from the AA. It is a testament to the hard work and dedication of our entire team, who consistently strive to create an extraordinary dining experience for our guests. We are immensely proud of what we have achieved and will continue to raise the bar in culinary excellence."
The hotel's Head Chef Rob Mason, said: "I am over the moon for 1919 Restaurant to be awarded 3-AA Rosettes. We have been working towards this goal since I joined the hotel in 2021, and it would not have been possible without the incredible kitchen team, who have put in countless hours of experimentation using local produce to create the Tasting Menu experiences we have. We are delighted to have taken this great step forward. Anything is possible at The Cottage in the Wood Malvern!"
1919 Restaurant's elegant and desirable ambiance, combined with its commitment to delivering a seamless dining experience, has made it a destination of choice for food enthusiasts, locals, and visitors alike. This achievement further solidifies The Cottage in the Wood Malvern's position as a culinary destination in the heart of the Malvern Hills.
For reservations and enquiries contact the reservations team at reservations@cottageinthewood.co.uk.