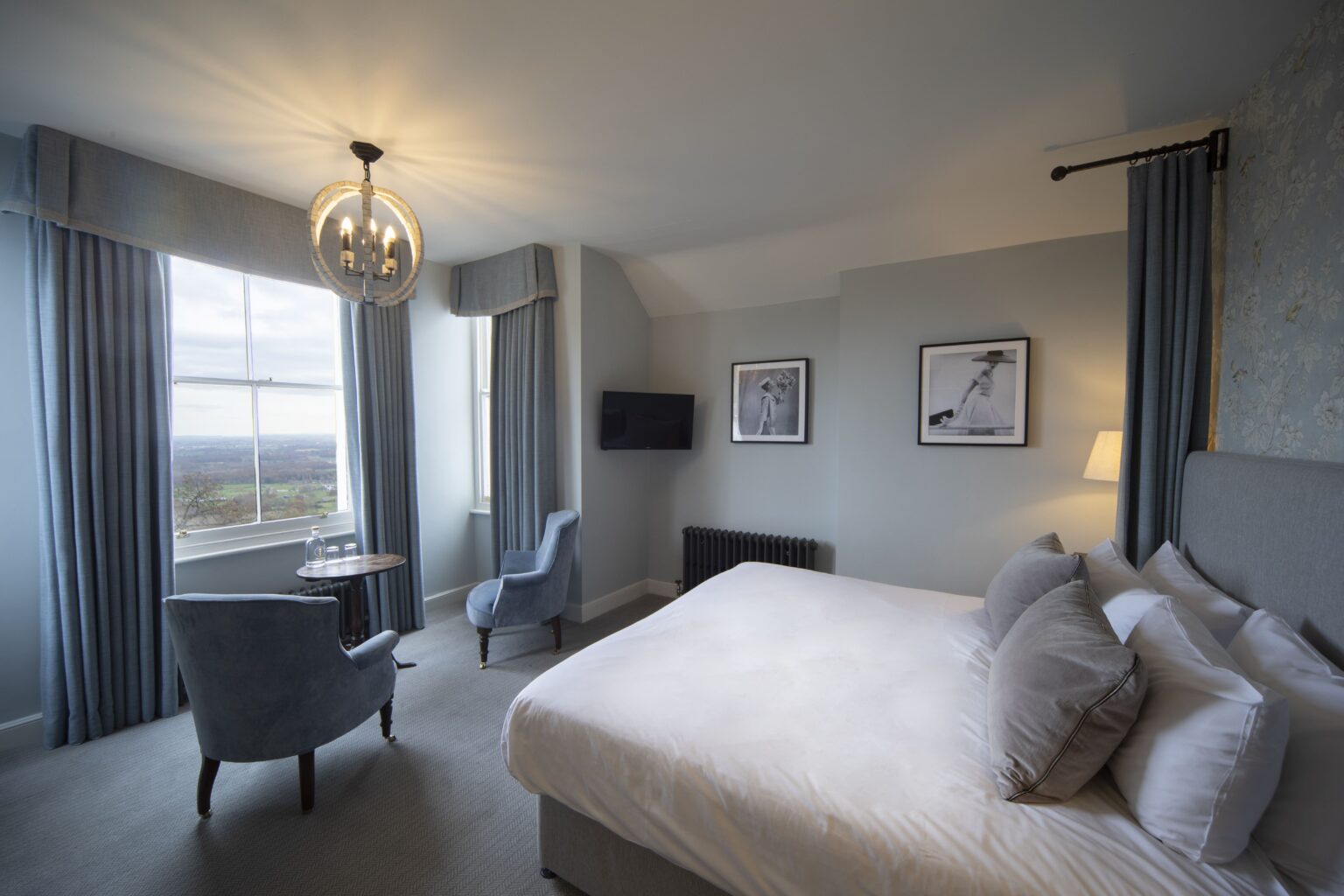 With one in five people in the UK saying they aren't getting enough sleep according to Mental Health UK, The Cottage in the Wood Malvern has introduced a new Dream Big Package to provide guests with a tranquil experience, helping them to achieve the perfect night's rest.
According to recent sleep statistics from leading charity Mental Health UK, over 30% of Britons suffer from poor sleep, with 74% of people reporting that stress and anxiety are the main reasons for their lack of sleep.
The one-night Dinner, Bed and Breakfast Dream Big package has been carefully crafted for a restful stay, offering sleep inducing amenities and activities aimed at boosting morale, promoting healthy sleep, and highlighting the importance of recharging and resting.
The package includes a night in one of the hotel's Best Rooms or Great Rooms, with large front facing windows offering sweeping views of the Severn Valley, extra space, king-sized beds and stylish, calming design. The bathrooms are extra spacious and have both walk in showers and roll top baths.
Added extras include a fully organic Sleep Kit from Bramley, filled with oil infused lavender, yarrow and chamomile pillow spray, a reusable eye mask exclusively designed by Molly Mahon and earplugs to ensure a quiet night, as well as silk pillowcases lauded for improved sleep quality. Each room has a vintage record player with a selection of relaxing records, as well as a 'top tips for better sleep' booklet with expert advice to promote healthy sleep.
The hotel's location in the Malvern Hills allows for opportunities to get back to nature right on the doorstep, with a handpicked guide of walks to soothe the senses also supplied. And to top it all off, the package includes a seven-course tasting menu and breakfast with a view in the hotel's 1919 Restaurant , where head chef Rob Mason incorporates local natural elements in his ever changing menu.
"With three quarters of Brits getting less than eight hours sleep a night, our new sleep package is designed to give our guests the best possible experience of rejuvenation during their stay at The Cottage in the Wood Malvern" says owner Nick Davies. "From deep comfortable beds to the fresh air and stunning views, we are confident that they will leave feeling fully revitalised."
The Big Dream Package starts from £499 for one night's accommodation in a Best Room or Great Room, including Sleep Kit, silk pillowcases, selected sleep records and expert 'top tips for better sleep', a seven-course tasting menu dinner and breakfast the next morning.