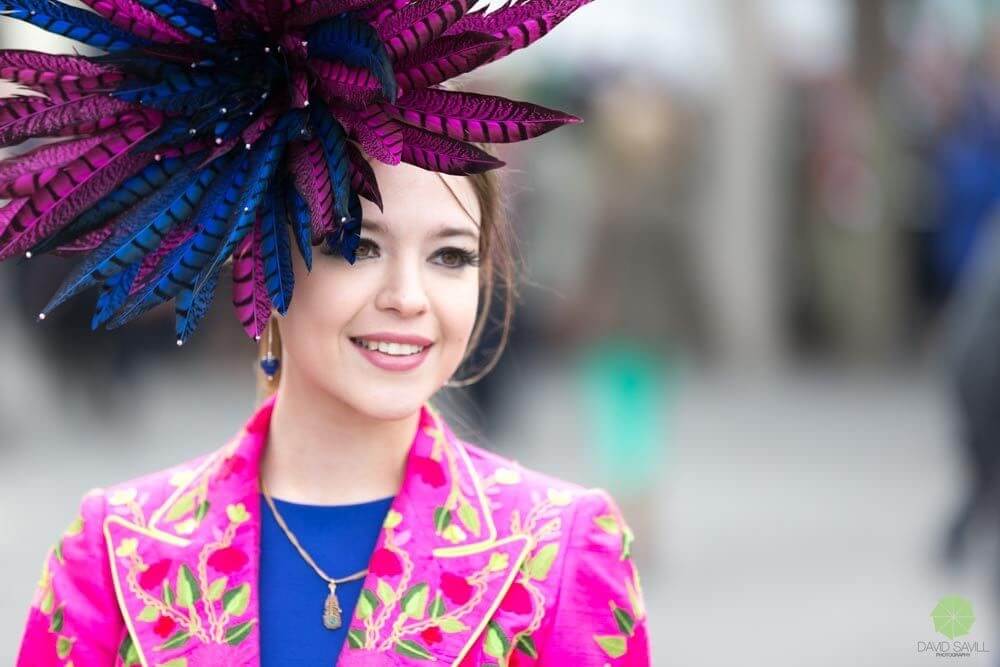 Ahead of the Cheltenham Races, we spoke to the award-winning designer, Lisa Von Hallwyl, about her experience in the fashion industry and her most sensational career highlights:
What training have you had to be able to teach millinery?
When I first started my career, I took a masters in costume and fashion then trained with a milliner. I also trained BA students in fashion for a year whilst running my own business, and I have taught many classes over the years that are technique-based.
Why did you choose millinery as a career choice?
I originally wanted to go into fashion, but I wasn't entirely sure what side, and I fell in love with the art of millinery when I got married as I made the hats for my own wedding. It was then that I decided to set up my business.
What is the most enjoyable aspect of teaching millinery?
Making people look and feel good! It's especially rewarding for me when someone isn't a hat person and I change their mindset when they wear one of mine and they feel good wearing it.
What are the challenges of running your own business?
It definitely has to be making sure everything is perfect, from ensuring events run smoothly to meeting deadlines. Being prepared for last minute changes is always a challenge!
What have been your career highlights so far?
I would saw meeting so many wonderful people including Carol Vorderman, presenters and horse racing enthusiasts. Being in Vogue Magazine plus having my hats adorn well known people at the royal wedding of Meghan and Harry were also very proud moments for me.
You've previously held workshops At Cottage in the Wood, what do you like about holding them here?
It's a beautiful setting. You can see why people come here as it's so serene and
consequently perfect to hold a millinery workshop because it sparks inspiration in the
attendees!