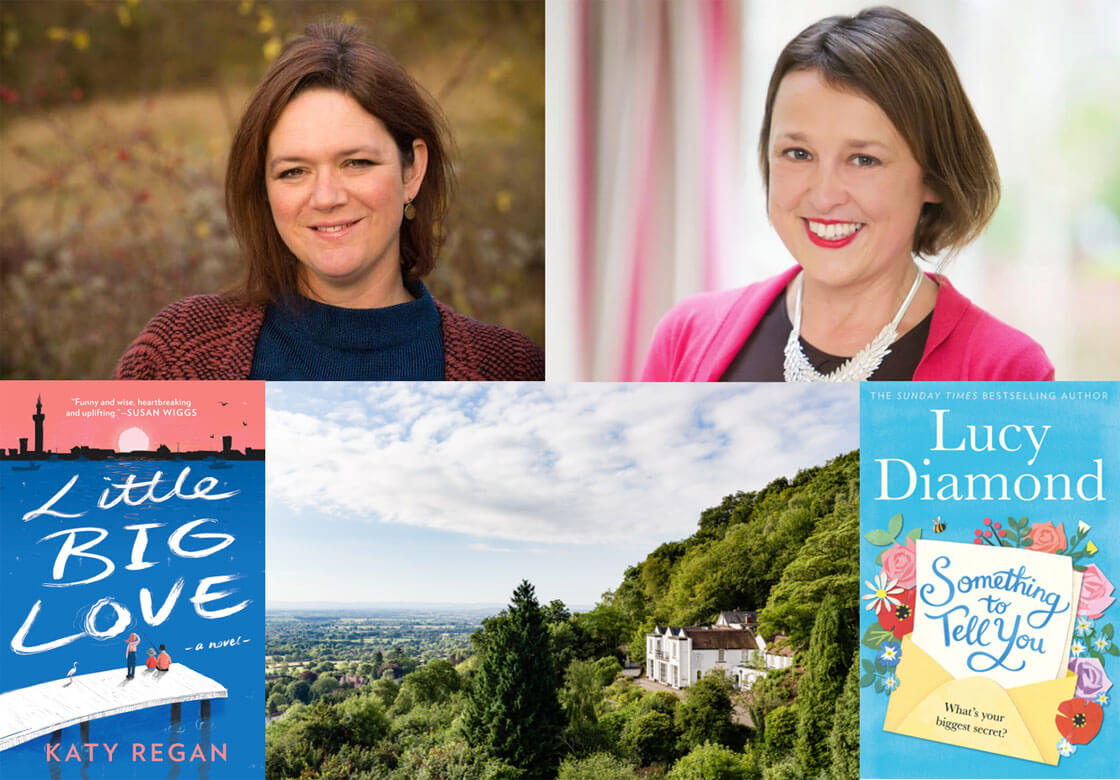 Sunday Times bestselling author Lucy Diamond and Marie Claire journalist-turned-novelist Katy Regan will be join us 'in conversation' on 26 September during a literary lunch. This fun and sociable event is open to all who have an interest in writing, humorous storytelling and down-to-earth discussion.
One of several events to celebrate our centenary this year, the literary lunch will be very relaxed with Lucy and Katy chatting about their latest books, careers and experiences, followed by a book signing and lunch in 1919.
Lucy's newly published novel Something to Tell You is a story of talented illustrator Frankie's journey to Yorkshire to trace her father, dealing with shock revelations and threats to her own happiness with her partner Craig along the way. Woman & Home called it an "endlessly enjoyable drama" and it follows Lucy's other bestselling books including The Secrets of Happiness, Summer at Shell Cottage and The Year of Taking Chances.
Little Big Man, Katy's fifth novel (also published internationally) sees ten-year-old Zac embark on a heartfelt journey to find his dad, hoping to give his mum a second chance at love.
During the conversation, Lucy and Katy will chat about what inspires them, the peaks and challenges of their careers thus far, and will be happy to answer any questions about their books from budding writers.
Tickets costs £5 including refreshments, and £25 including a two-course lunch crafted from locally sourced ingredients. The event starts at 11am with lunch served at 12:30pm on Thursday 26 September. For more information and to purchase tickets, click here.