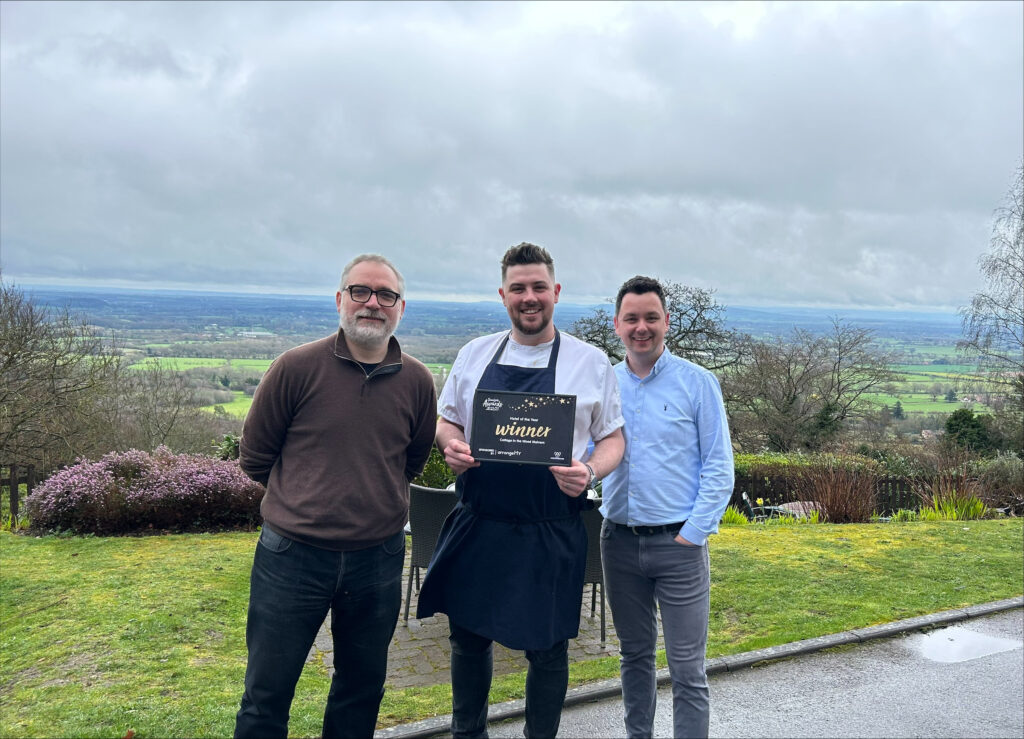 The Cottage in the Wood Malvern won the coveted Hotel of the Year award at the Worcestershire Tourism Awards held on 24 March 2023.
The 32-bedroom hotel was praised by judges for its environmentally conscious strategy, as well as its friendly staff and award winning 1919 Restaurant. 
The annual competition, which sets out to champion the very best tourism and hospitality businesses across the region, celebrates quality, innovation and best practice in the industry, based on independent feedback.
Owner of The Cottage in the Wood, Nick Davies, said: "Winning the Hotel of the Year award is an absolute triumph for us. We are thrilled to have won this award, and our entire team deserves immense credit for this achievement. Our commitment to delivering exceptional service and experiences for our guests is something we take great pride in, and we are also proud to be recognised for our ESG strategy, too."
The Cottage in the Wood Malvern completed a five-year, £2million refurbishment programme last year, resulting in the complete redesign of the entire hotel and restaurant producing improvements and additions to improve the customer experience.
The Cottage in the Wood Malvern prides itself on being a place that reinvigorates the senses through celebrating the good stuff in life – good food, deep natural sleep and dramatic views. The hotel was recently awarded four AA star status, and the appointment of Rob Mason as head chef in 2020 led to the 2AA star restaurant winning the Taste of Worcestershire award at the 2022 Worcestershire Tourism Awards.