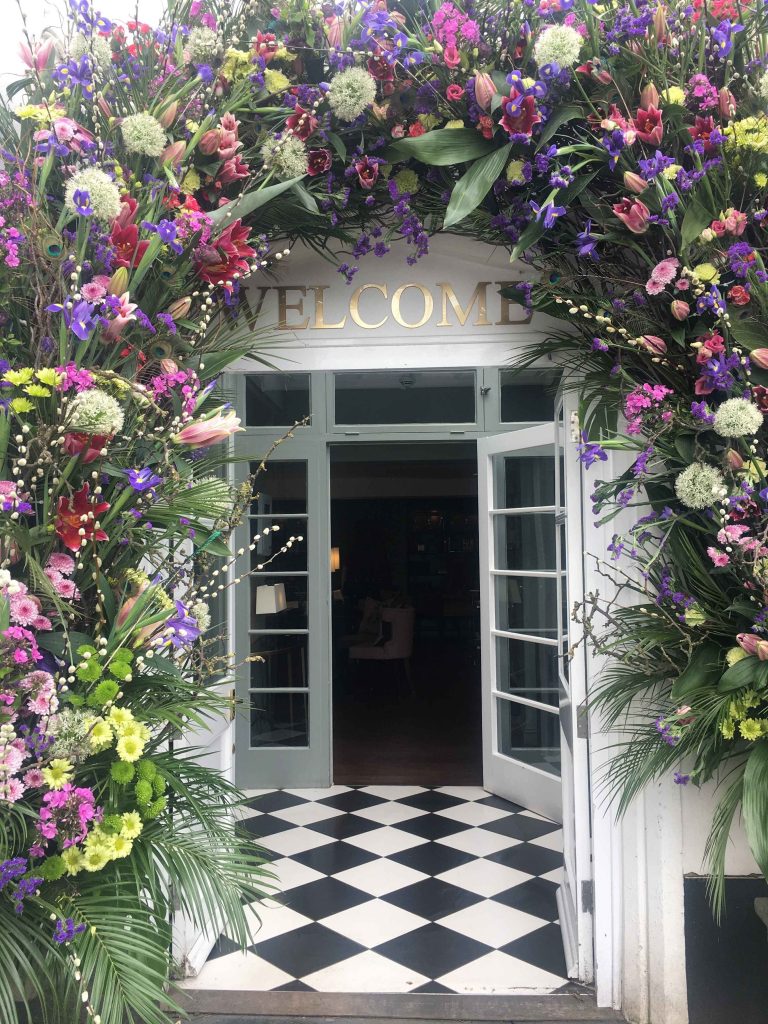 We will be celebrating our centenary and newly-refurbished accommodation with a selection of events and activities in 2019.
To commemorate our 100th birthday, we have a variety of upcoming opportunities for guests to soak up the beautiful surroundings whilst experiencing something new.
Internationally-renowned floral designer and floral expert on BBC2's 'The Big Allotment Challenge', Jonathan Moseley, will create a spectacular 1919-themed floral art display in timing with the magnificent RHS Malvern Spring Festival, which will be available to view from 8 May-12 May at the hotel.
On 22 May, Sunday Times bestselling author, Erin Kelly, will host a special literary lunch whilst discussing her latest novel 'stone mothers', a gripping new suspense story. The literary lunch event begins at 11am with lunch in our elegant 1919 Restaurant at 12:30. Tickets cost £18 and include a talk by Erin Kelly, a copy of 'stone mothers' (RRP £12.99), book signing and photos with Erin, as well as tea/coffee and refreshments on arrival. A two-course lunch with Erin costs an additional £20.
Continuing the same theme, a second literary lunch will be hosted by bestselling novelist, Lucy Diamond and Marie Claire journalist-turned-novelist Katy Regan on 26 September. The conversation on their latest works, 'Something to Tell You' and 'Little Big Love' by Lucy and Katy respectively, will engage fans of romantic fiction with an open Q&A from 11am followed by a book signing. Tickets cost from £8 and add a two-course lunch in 1919 for £20.
Throughout the year, we will be inviting people who also turn 100 in 2019 to book a complimentary Champagne afternoon tea for two. Enjoy homemade finger sandwiches, freshly-baked scones and a selection of sweets, accompanied by a glass of premium Champagne while overlooking the panoramic views of the Cotswolds and Severn Valley. If you are turning 100 in 2019 and would like to enjoy a complimentary afternoon tea with a friend at The Cottage in the Wood, simply call 01684 588860 to make your reservation and bring a copy of your birth certificate with you on the day and enjoy!
Since being sold out of the Blackmore Park Estate in 1919, the hotel has welcomed an array of esteemed visitors during its history, including renowned composer Edward Elgar in the 1920s, former prime minister Margaret Thatcher and Charlie Watts from the Rolling Stones. We recently completed the second stage of a £2.5m refurbishment programme with interiors showcasing the property's Georgian heritage with a nod to the contemporary, created in partnership with Nelson Design.
For further information, please call: 01684 588860.